2013 was a pretty wild year to be a human living on planet Earth–right, geese?
Many profound achievements occurred this year–namely, Dina Lohan did her family proud and finally received her very first DUI.
U GO, GURL!
After eons of mystery and speculation, we finally learned—via hypnotic melody—what the fox says. This monumental discovery was such a relief. Probably the biggest relief ever.
Right, zoologists?
We had been so curious about dem foxes for so very long. Eternity, really.
Sandra Bullock got lost in space for, like, the world's most boring 90 minutes ever. Snooze. It's like, Sandra, keep your iPhone charged at all times. Siri could've navigated you the fuck home in under 20 minutes, girl.
Justin Timberlake wore a suit and tie. Macklemore wore your granddad's clothes. Hillary Clinton wore some more great pantsuits.
Aaron Hernandez murdered two dozen-or-so people—you know, give or take—and made it super trendy to wear half of a t-shirt when being arrested for murder.
A bunch of lords and gypsies were gunned down in that gruesome Game of Thrones episode. Ask someone in your IT Department about the details.
Chris Brown continued to punch stuff–people, mainly. Ke$ha had an exorcism performed on her ghost-ridden vagina. Beyonce lip-synced right in Barack Obama's face. She also got her weave caught in a fan mid-concert–but kept the concert going like a damn boss.
Oh, then, she dropped a brand new album late one evening–because, you know, she just felt like it.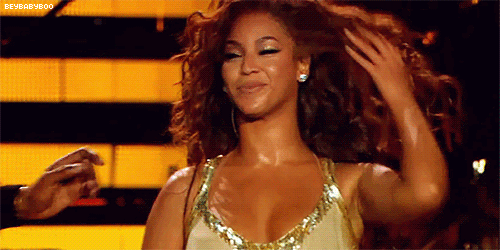 Drake started from the bottom—and no one cared. Lorde whined on and on about never seeing a diamond in the flesh. Seriously? Just go to Jared's, Lorde. Duh.
The government decided they didn't feel like doing work. So they stopped working for 2 weeks and enjoyed a Real Housewives of Atlanta marathon.
Now, without further adieu—in ascending order of greatness—we give you the names, faces and nutcases who made 2013 worth living for.
10. The cast of Robin Thicke's
"Blurred Lines" video
Robin Thicke, T.I. and Pharrell tore the "Blurred Lines" video the fuck up like a trio of drunk, dance-happy uncles cutting loose at someone's sister's wedding. Boner bonus: the clip featured a few playful bad gals who weren't afraid to get a lil' X-rated for a super-saucy unrated version of the video.
9. Melanie Iglesias
By starring in Guy Code, Girl Code and Guy Court, Melanie made MTV worth watching again. Oh yeah, she also had a hard time eating some ice cream. It was melty.
8. Tara Reid and Ian Ziering

Because Sharknado happened, you guys.
Plus, these BRILLIANT actors finally cashed a paycheck!
7. Bruce Jenner
Bruce finally escaped the clutches of his evil keeper, Kris Jenner. In celebration of his freedom, extremely reputable sources claim that Bruce would now like to become a woman.
Cheers, sista! Get it.
6. Kai, the homeless hitchhiker
Things got pretty cray when that homeless headcase, Kai, went 'smash, smash, smash' onto an evildoer's head with a hatchet. Then things got even more cray when Kai spoke about his experience to news stations – because Kai got hella kooky, man.
5. Jimmy Kimmel
Jimmy Kimmel got extra silly in 2013. He tricked all of America—which included so many moms!—when he revealed that his show was behind the viral twerking-girl-catches-fire video. He also feuded with Kanye West on Twitter for, like, days and days before the two patched things up and became shopping buddies once more.
4. Amanda Bynes
Up two spots from 2012's ranking, America's sweetheart, Amanda Bynes, enjoyed the shit out of 2013. Prior to being placed on an inconvenient 5150 psychiatric hold after setting fire to a random person's driveway in July (hey, it happens!) – Amanda claimed that Jay-Z, Jenny McCarthy, Michelle and Barack Obama, Rihanna, her sister Jillian, and countless other humans were ugly-faced. She also begged Drake to "murder" her lil' lady parts.
3. Kanye West
Kanye got sassy and emotional this year – if you were alive in 2013, he probably yelled at your face. He got super ignorant on Yeezus, told Kim Kardashian what to wear every day, and smashed his head into a stop sign. Being a creative genius is, like, the hardest, brah.
2. Rob Ford, mayor of Toronto
Sometimes great things happen in Canada.
1. Miley Cyrus
Miley Cyrus had the best year ever, duh: she topped Maxim's Hot 100 list, feuded with that crusty old lady Sinéad O'Connor, made TIME's Person of the Year short list, straddled a wrecking ball, scored a number one single and album, made 2013 the year of the twerk, bleached her eyebrows, unbleached her eyebrows, and angered parents worldwide.
Can't cha see it's she who's 'bout that life?
And she can't stop…

Feeling nostalgic, little drummer boy? Visit last year's list of crazy: NAMES, FACES & NUTCASES: 2012 EDITION