Heat fans are a rare breed of human that, until recently, has been completely foreign to me. It's difficult to find someone in Boston whose skin doesn't crawl at the sight of Lebron James' lopsided goatee. But now that we're going into Celtics-Heat game 6, this specimen is more and more present out of its natural habitat. They've been let loose on Boston. Let's take note of my most recent encounters.
The Solo Fan
It's Game 5. The bar is relatively empty because it's Sunday night and families are eating dinner, fathers are secretly sneaking off to the living room to catch a glimpse of the game and teenage boys are checking the score on their phones under the table. There can't be more than 20 people at this bar. I'm only here because I don't own a TV.
It's a close game (shocker) and we hold our breath as Dwayne Wade grabs the ball.
The Heat scores and the bar goes silent. Oh wait. No it doesn't.
There's clapping. Why is there clapping? The entire bar death stares the one Heat fan shouting and clapping every time the Heat makes a semi-decent play (come on now, you didn't expect me to give a compliment, did you?)
But really though. Why is he here? He must know that no one wants him here. No one. He's come to a city where we tar and feather Yankee fans.
Does he know what we do to Jets supporters?
Solo Fan doesn't seem affected but he must be looking for a fight seeing as he's now slurring side comments about Rondo. Get at me, bro. Someone hold me back.
And then, for the first time since joining the Heat, Lebron fouls out and it's about damn time. Can I get a binky for baby Bron Bron? The Celtics take game 4 in overtime. How you like them apples Solo Fan? Now, you have no one to whine to, no one who understands. How does it feel to be so alone?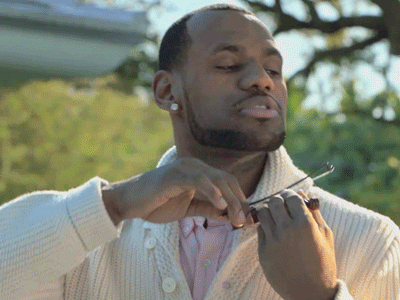 Too bad we can't get Lebron to play his tiny violin for you.
The oblivious fan
NO, I WILL NOT HELP YOU FIND A BAR FOR HEAT FANS. NO, THEY DON'T SELL HEAT PARAPHRENALIA HERE. THEY DON'T SELL THAT SHIT IN THE ENTIRE COMMONWEALTH OF MASSACHUSETTS.
Don't act like you don't know. You can wear this.
The good friend
He's that one friend that you enjoy spending time with pretty much all year round until December. He's a Heat fan. And everyone else is a Celtics fan. We're just too different. It's never going to work out.
Since post-season began, The Good Friend has been in hibernation, watching the playoffs at home. In the dark. Alone.
Hopefully, he'll make an appearance for game 6. But for fear of being the warthog surrounded by a pack of lions, he might just be too tired and want to stay in that night.
The Good Job, Good Effort Kid
Okay well I haven't actually seen this one in real life, but I'm dying to add The Good Job Good Effort Kid to my collection. The newest addition to Heat fans puts the rest to shame.
In one of the closer games between the Heat and the Celts, the silver lining to the Heat's loss was the voice of reason that NBC's cameras caught up on as Lebron, Wade, and Co. walked crestfallen into the locker rooms.
GOOD JOB. GOOD EFFORT. GOOD JOB. GOOD EFFORT. GOOD JOB. GOOD EFFORT.
The only thing this innocent little boy wanted to do was cheer up Wade post-temper tantrum.
Instead, he became an overnight sensation. Within an hour of the securing final basket for the Celtics, the optimistic voice heard by thousands had its own cynical twitter account, a #GJGE meme, and "good job" t-shirts.
While Lebron comes to the realization that eight championships might not be in the cards, he knows that he did a good job. A for effort, Bron Bron.
It doesn't matter that the Heat players may face elimination on Thursday, what matters is that they tried their hardest.
That's all that counts boys and if you can bring that same spirit and attitude to game 6, Celtics fans everywhere will join in cheering "good job, good effort" too.
See you all for game 6!