Everything you should be watching on television this week.
Sunday.
8:00 pm: There comes a point in any reality TV series when you finally start to know the names of the contestants, I am just about there with the Amazing Race (CBS). No one this season is really standing out like in previous seasons, at least not yet. Here's the full video from Maya Rudolph's character Ava and B-ro for Basically:
9:00 pm: The Walking Dead (AMC) season two premieres. I am most excited about this series returning. I had many feelings about the first season and love the comic series. I think having this series be 13 episodes this season will only help improve the storytelling. I can only hope that the actor playing Carl (I KNOW HE'S A CHILD) had a few acting lessons in the time between the first and second season. DVR Dexter (SHO) cause this season has been really good so far and I wouldn't want you or I to miss anything.
10:00 pm: I can't even begin to tell you how excited I am to have Claire Danes on my TV every week. You are watching Homeland (SHO), right? Don't make me come over to your house and program your DVR, because I will…especially if you have pizza waiting for me.
Monday.
8:00 pm: Remember last week when I spent a couple sentences talking about Chynna Phillips and I hoped she could hold on for one more day? Yeah, well, she should have been singing Release Me cause that's just what Dancing with the Stars (ABC) did. Let's see if I can keep this up. I am going to say Carson Kressley or David Arquette are going back on unemployment this week. 2 Broke Girls (CBS) is on at 8:30 and are hosting a 90s themed party at the diner.
9:00 pm: I am going to tell you to watch great comedies that need to be watched, like Bored to Death and Enlightened (HBO), but I also want to make sure you remember to program those DVRs for Hart of Dixie (CW). Hart of Dixie just got picked up for a full season too, so obviously other people beside me are watching!
10:00 pm: If you haven't watched Maria Bello wearing the fuck out of her hat then you need to check out Prime Suspect (NBC). She also does some police work, but that's like whatever.
Tuesday.
8:00 pm: On X Factor (Fox) the contestants chill out at the judges houses. I can tell you if I was one of those contestants I would definitely be sneaking into their bathrooms and seeing what's going on in their medicine cabinets. Don't tell me you wouldn't be doing the same or at least look in the refrigerator.
9:00 pm: Rachel Zoe has her baby on The Rachel Zoe Project (Bravo) so that's where I'll be in between checking out the Dancing with the Stars (ABC) results show.
10:00 pm: Chris March gets a call to work with actress Jennifer Coolidge on Mad Fashion (Bravo) so that might be worth watching just for Jennifer. There's also the Halloween Chopped (Food) repeat on if you missed it the other day.
Wednesday.
8:00 pm: After last week's stomach turning meat challenge and blindside, this season of Survivor (NBC) just got really interesting. I am still dying over Jeremy Sisto's Mom Jeans from last week's episode of Suburgatory (ABC) at 8:30; it also got picked up for a whole season this week which couldn't make me happier.
9:00 pm: America's Next Top Model All Stars (CW) pose alongside supermodel Coco Rocha and probably look basic. Happy Endings (ABC) on at 9:30. Can we take a minute and pray that Megan Mullaly will be back on this show more often? I'll give you a minute to do this. Ok, Let's talk about Work of Art (Bravo) now. How was the Sucklord (yep, if you haven't watched it yet there is an artestant named the Sucklord) kept around after he basically did a diorama I made in elementary school.
10:00 pm: Revenge (ABC) is getting crazy good. I would just like to see a little more build up to the revenge plots and not have complete revenge on one person each episode. American Horror Story (FX) definitely creeped me out a bit last week, but it still needs to gain a little focus. The real star of this show is clearly Jessica Lange. She is just brilliant in this role and I see Emmy in her future.
Thursday.
8:00 pm: There are repeats of Community and Parks and Rec (NBC), but I just wanted to remind you of their brilliance (you probably didn't need reminding, though). Game 2 of the World Series is on. If that doesn't work for you, check out Project Runway (Bravo) from last week to refresh on the final four before part one of the finale airs next.
9:00 pm: Project Runway (Lifetime) finale part one airs. This is usually my favorite episode of the season since Tim goes to the designer's homes and does normal people things like bike riding and jumping on trampolines. It's also an Anya or Victor win at this point, it's just who is going to bring it.
10:00 pm: It's Always Sunny in Philadelphia (FX) poke fun at storm preparedness this week.
Friday.
The Soup (E!) is on at 10 p.m. and other than that there isn't anything too exciting. Head on over to Hulu and catch up on Up All Night or another one of your DVR'd shows.
Saturday.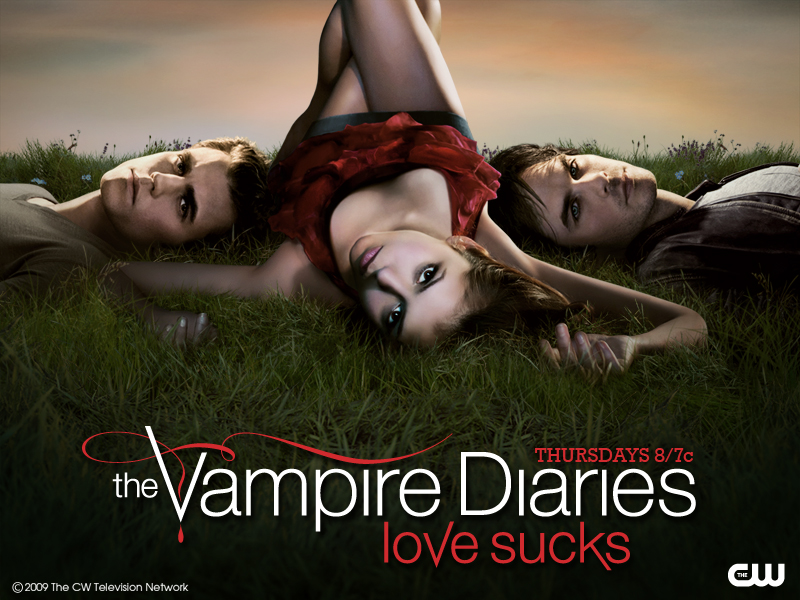 Game 3 of the World Series is on at 7:30p.m. Again, if baseball isn't your thing, then I'd recommend some Netflix Instant viewing. CW shows were available to start streaming on Netflix Instant this week, so catch up or watch for the first time: The Vampire Diaries, Gossip Girl, or Supernatural.
Need help finding the right channels? DirectTV Channel listings are located here and Xfinity Comcast Channels are listed here.
Steven writes about mostly terrible television at TV Hangover and you can read his secrets at folkinz. You can also follow him on Twitter.